Go therefore and make disciples of all nations
We believe the local church is the key resource to fulfill the Great Commission. We support and assist many local and international missionaries that serve to enlarge the kingdom of God.
In 2013, with support from his wife, Lesa, Ricki surrendered to full-time ministry as a Macedonian Mechanic. He and his wife teach a College and Career Sunday School class and serve on the Missions Committee together. He has an extensive background in the automotive repair field, having been a technician for the past 33 years. He is also a member of the International Automotive Technicians' Network, as well as holding numerous ASE Master Certifications. His work with the Macedonian Missionary Service is to help missionaries and churches carry out the "Great Commission." This ministry offers an array of expertise in the automotive repair industry, both across the United States and on mission fields worldwide.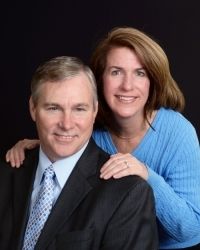 Outreach Bible Project is a short term Missions opportunity where we take volunteers from all over the USA and abroad to pass out Bibles, tracts, and evangelism pins to the visitors who have come to the Olympics. We encourage and train the average Christian to become an above average soul winner. With our uniquely designed evangelism pins we are able to engage people in one-on-one conversations, share the plan of salvation, and ultimately try to lead them to Christ.
Acts 16:9 a man of Macedonia asked "come over...and help us." In 2009, after 30 years in the building industry, I answered that Macedonian call and surrendered to full time ministry. As a construction planner and coordinator with Macedonian Missionary Service, I have the awesome opportunity to assist pastors and missionaries around the world with their construction projects. Our ability to provide planning and labor saves our churches money that can be better utilized in other ways to further Gods Kingdom. Paul is supported in his ministry by his wife, Greta.
Missionary to Caragua Tatuba, Brazil
After having served in Brazil from 1987-1996, Jay Ross again felt the call to go Brazil as a missionary to plant churches, start a school to train national pastors, and work with Brazil's Child orphanage. The entire Ross family moved to Caragua Tatuba, Brazil, in 2010, and have since then established an organized church, begun a second mission work and school. This amazing Brazil Mission Team is fluent in Portuguese and has many musical talents to aid in this ministry. Jay's wife, Peggy, works by his side along with their children.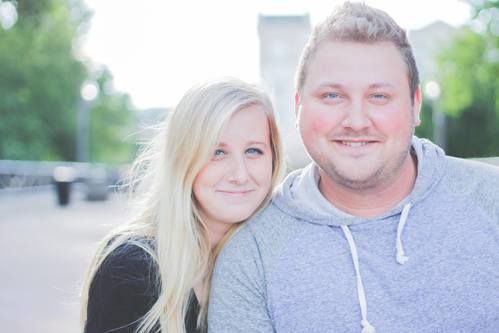 Mac-Trips organize short term mission trips, usually one-two weeks long. Our mission is to assist missionaries around the world with whatever help they need. Usually we do things like Vacation Bible School, Sports camps, or Evangelism. Recently we have been teaming up with Mac-Med teams to share God's Word with the people waiting to see a doctor. Every trip is a unique and life altering experience. Mike is supported in his ministry by his wife, Erika, and sons Justin and Cody.
We have the privilege of serving as a missionaries with Word of Life Local Church Ministries in northern Atlanta, Georgia. This is a highly populated area, with an estimated 900,000 students under the age of 18. Our mission is to reach these students through evangelistic outreach events in the area, as well as through Bible clubs in the local churches. We want to assist local churches in building Gospel sharing, disciple making youth ministries. I believe that through evangelism and discipleship, the youth in northern Georgia can be reached with the Gospel, and challenged to take the gospel to every nation.
Serve the Kingdom on our upcoming mission trip.
Contact us for more information